Wine Club Appreciation Party
August 7, 2021
We're back! We'll be voting on the next blend for Woods Humane Society, our 6th label. This year it will be named for Margaret's rescue dog, Kodi!
The dinner and first glass of wine is complimentary. Wines will also be available by the glass and bottle for purchase. Don't forget, you'll also be tasting the four winning blends from the blending party. Your vote counts!
RSVP's are required so we have enough pizza dough made in advance.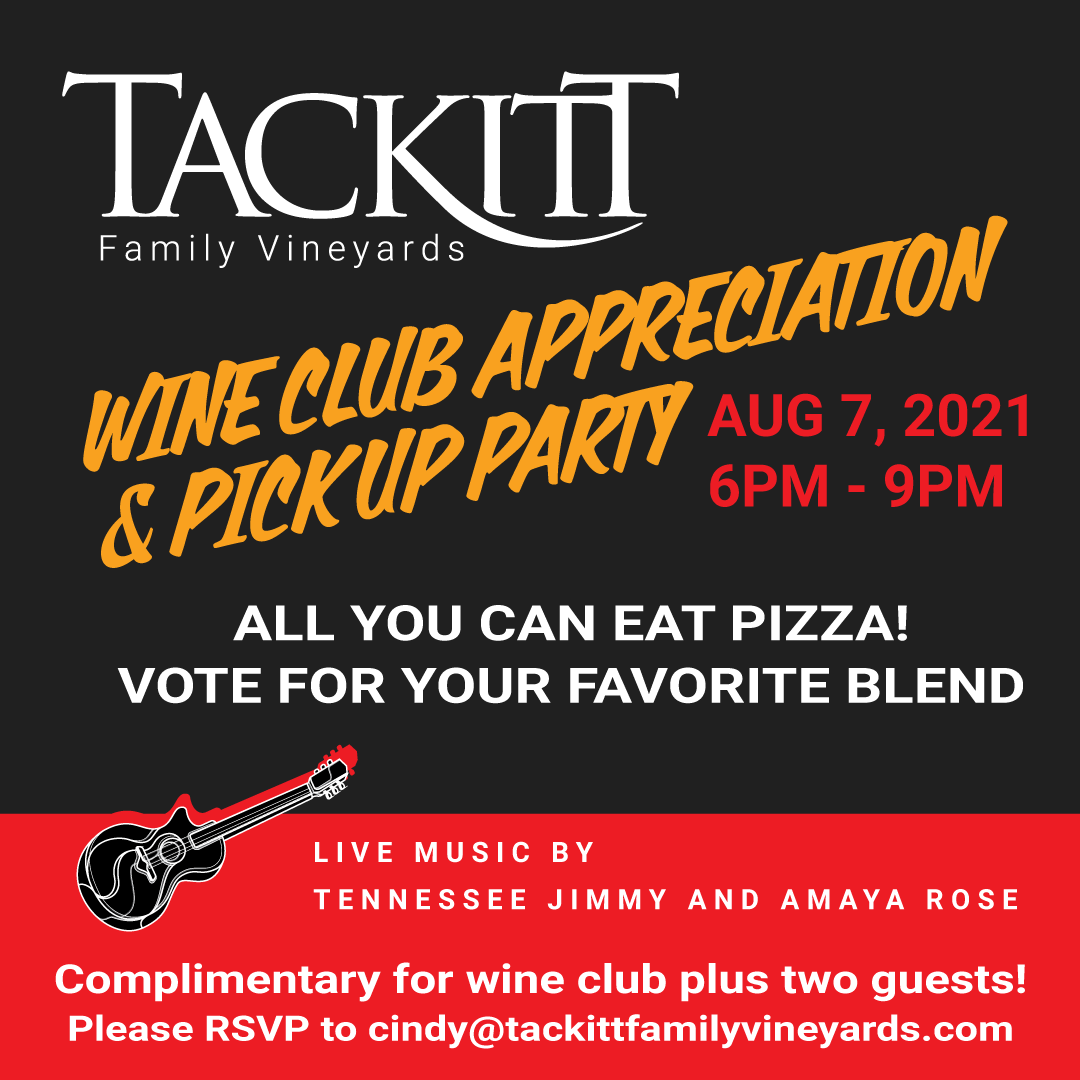 « Back to Events