Winery Dogs
Harley & Lincoln
The resident Chocolate Labs! Harley is an old soul, with a passion for chasing balls and resting quietly on the vineyard. Then there's Lincoln... oh, Linc! He's a pup with a heart for getting attention, and will gladly open the ball drawer for you if he thinks you're willing. Lincoln even has his own instagram account! @life_of_lincoln_thewinerydog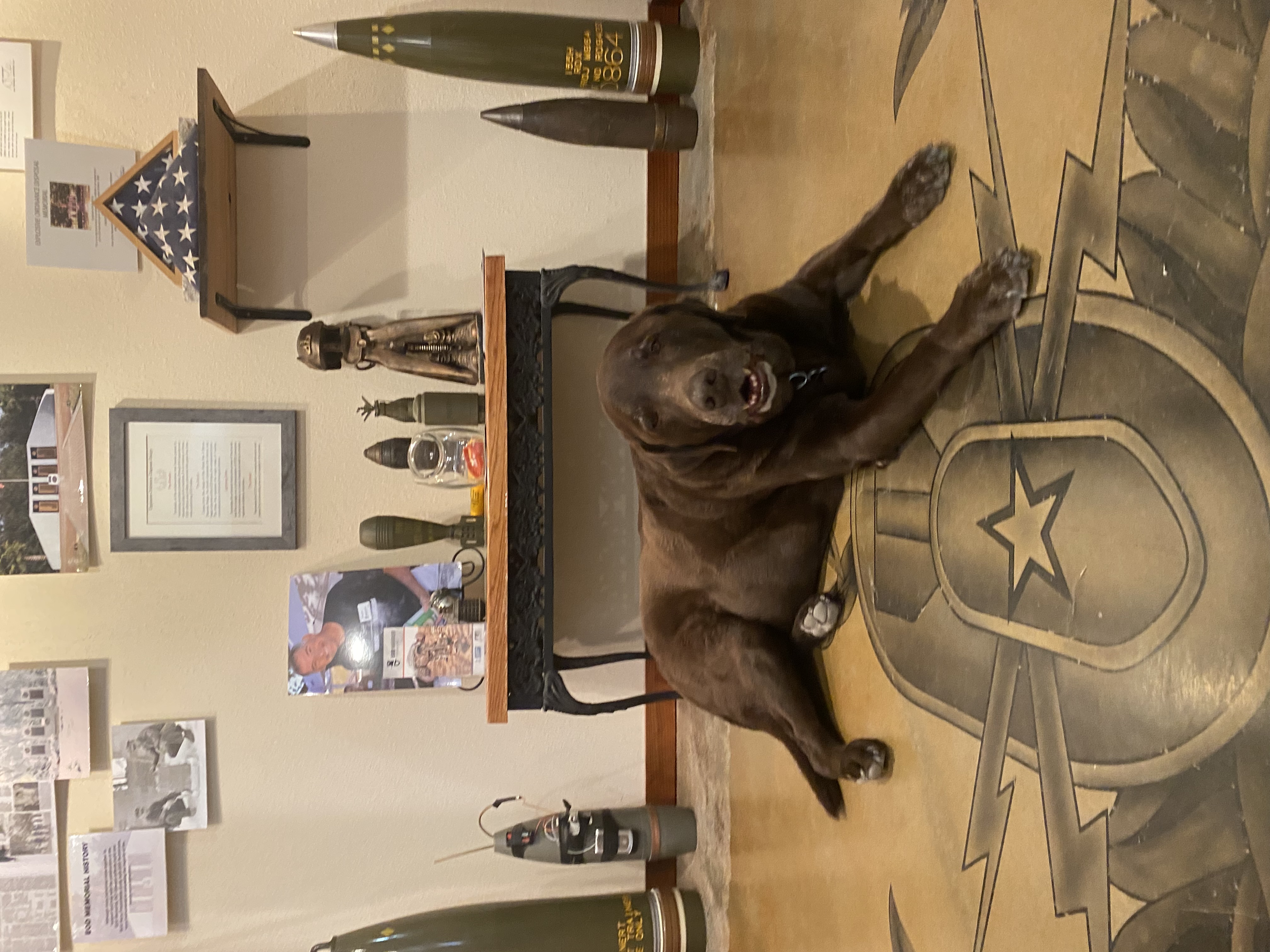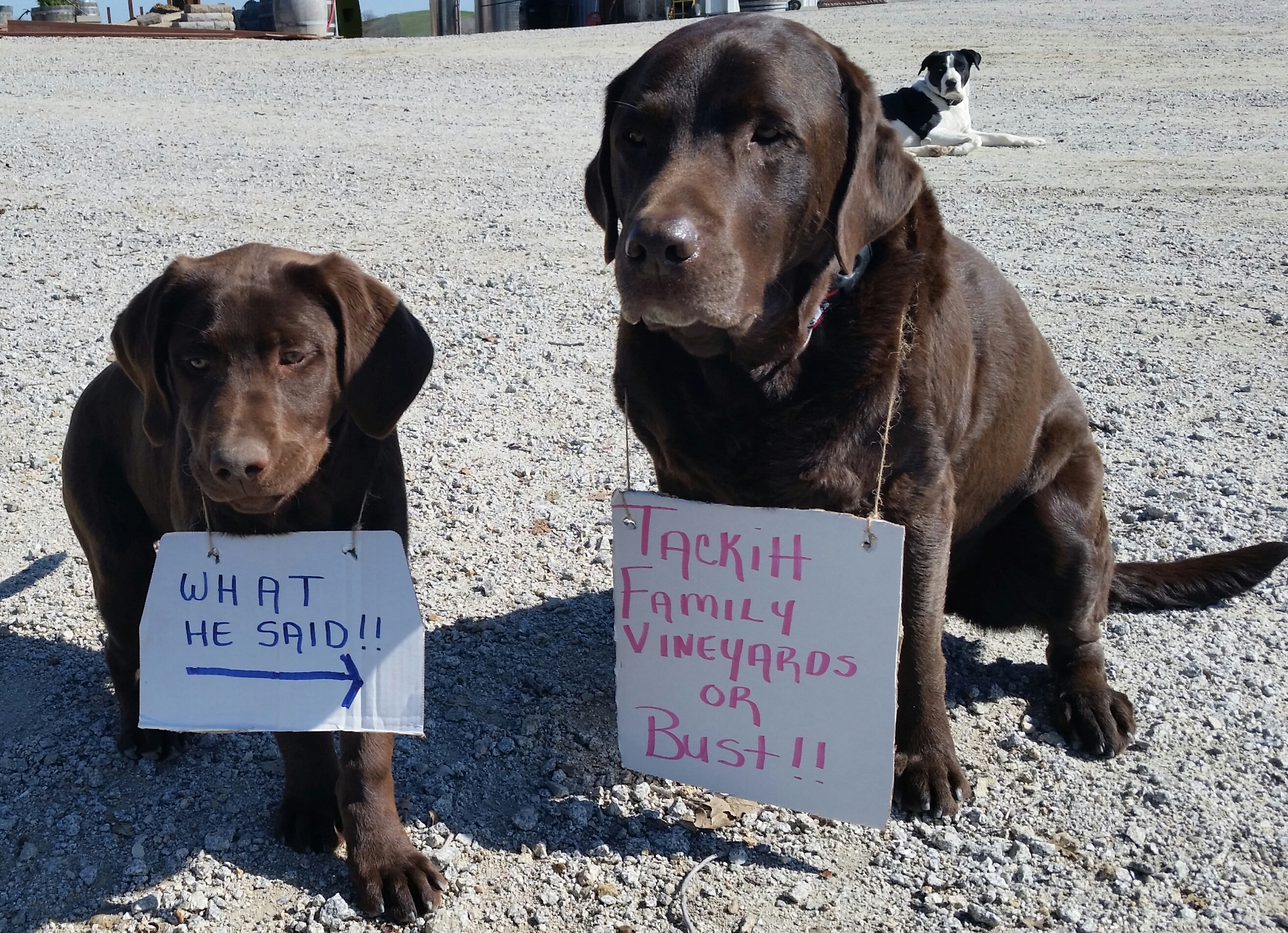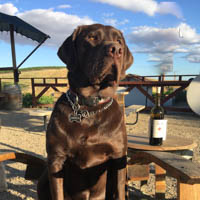 ---
Honorary Winery Dogs
We have a few lucky doggos who have earned the title of an #HonoraryWineryDog
Kodi comes frequently to work with her mom, Wine Associate Margaret. She's a common sight around the vineyard. You may have had her wine blend, Kodi's Krush. She'll surely greet you when you visit us!
Luna also belongs to Margaret. She's the one that everyone thinks she looks like a sloth! Nothing sloth about her - you'll see her running around and likes to visit with all of our tasters.
| | | |
| --- | --- | --- |
| | | |
Tucker is a goldendoodle who has made several visits with his parents for EOD events - his dad, Kevin, was EOD with Leon, and he made the pizzas at our Warrior Helping Warrior events for years! Tuck makes frequent visits; probably for pizza crusts or the chance to nab a tri-tip off the counter. @thetuckerdoodle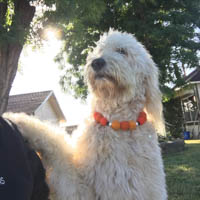 Barley is a St. Berdoodle (yes, that's a thing!) who has dragged his mom to the vineyard to help out over the last year. He is happiest at the bottling line, chewing the dropped corks, cleaning the spilled wine, or stealing the rags out of people's pockets. In any case, he's made himself at home! @barleyvondoodle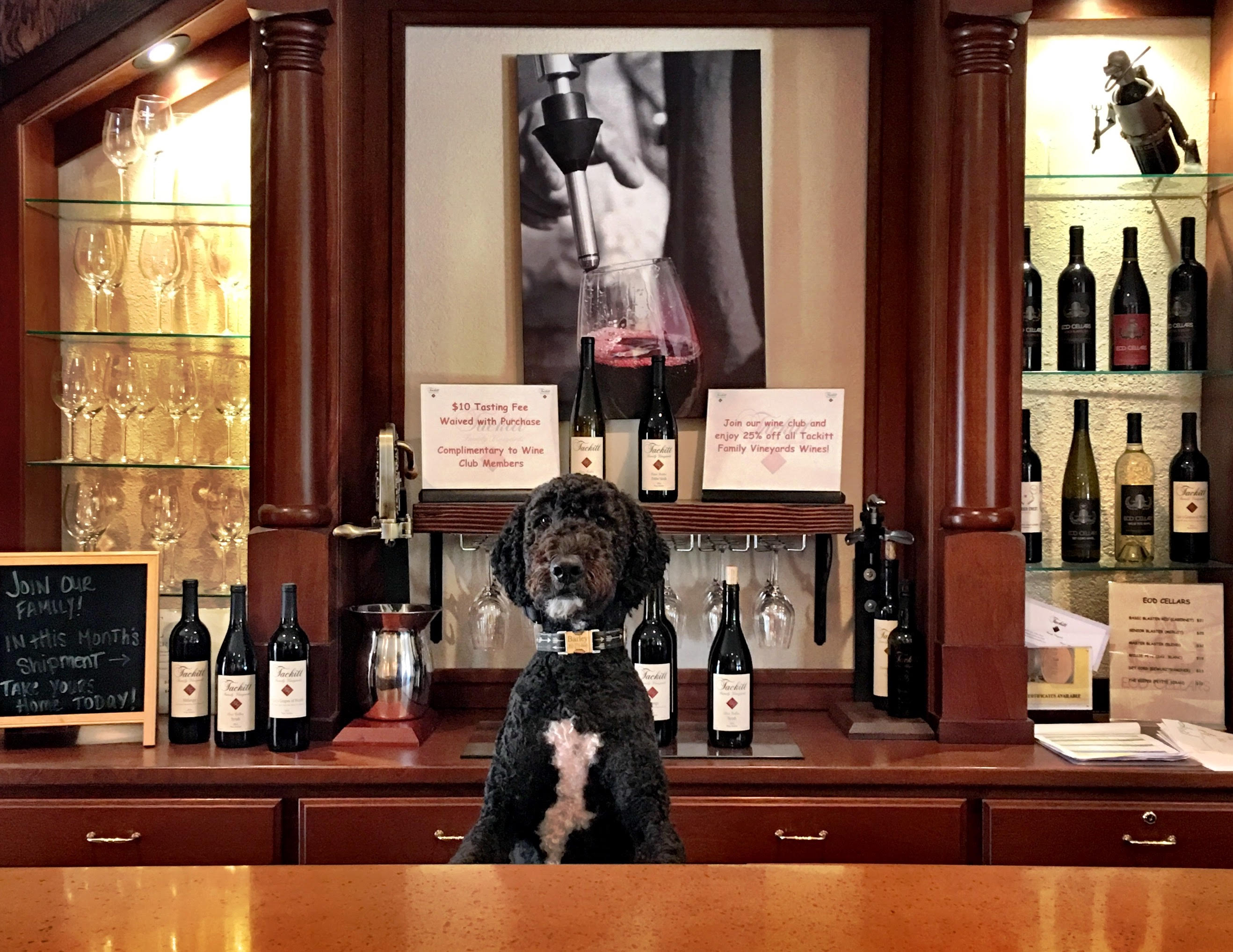 ---
Wine for Paws
Every year, the Tackitts' hold a Blending Party for a small group of Wine Club members; the top five blends are sipped on and voted on at the Member's Appreciation Party later that night. The winning blend gets bottled and sold throughout the year, with all of the proceeds from that label going towards the local humane society. Each year is named after a different Winery Dog – Lincoln's Rambunctious Red, Emma Unleashed, Harley's Rescue Red... The proceeds from this blend are donated to the shelter, benefitting future #TackittFurryFriends while they're waiting for their forever home. Found out how you can help by watching our events page!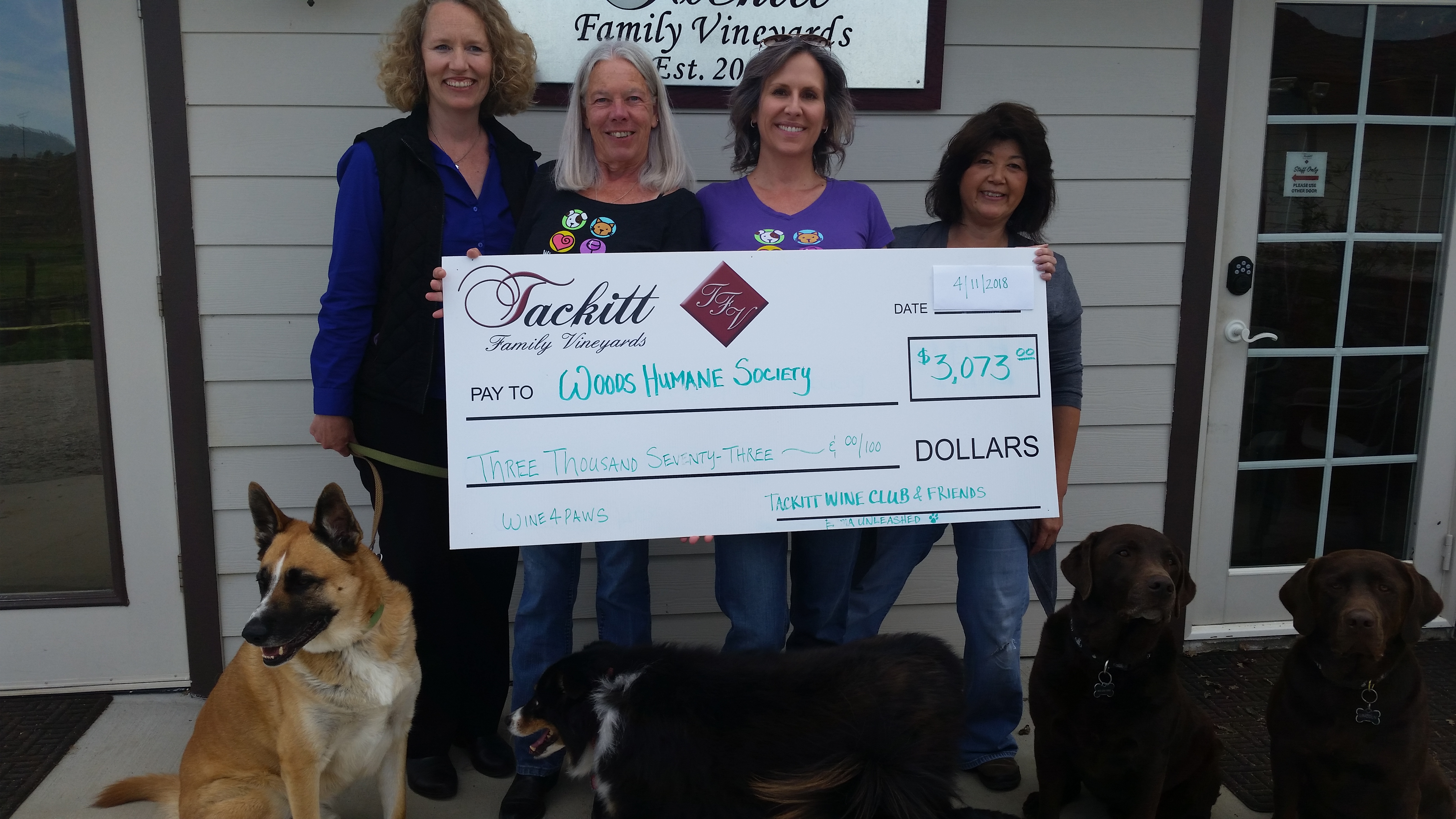 ---
#TackittFurryFriends
Is your dog friendly with other doggos and interested in trying out what it's like to be a Winery Dog for a day? Bring your pup with you to the tasting room and let them run around the vineyards and mark the olive trees, just like our own Winery Dogs do! We have lots of orange balls for tossing (though they have to be faster than #HarleyandLincoln!) and water bowls for drinking. *Note: We do not recommend allowing your pup to be your designated driver, no matter how responsible they are!
Share your dog's adventures at the vineyard on Instagram and use the hashtags above!