6th Annual Blending Party
August 7, 2021
This is it!! Our 6th annual blending party. It's time to get another blend together and support our fur babies at Woods Humane Society. This is a wine club only event, and we only have 24 seats available.
Includes: A lot of wine tasting, lunch (tri-tip sandwiches and sides), your own blend bottled to take home and maybe bragging rights for winning best blend.
Get your tickets HERE!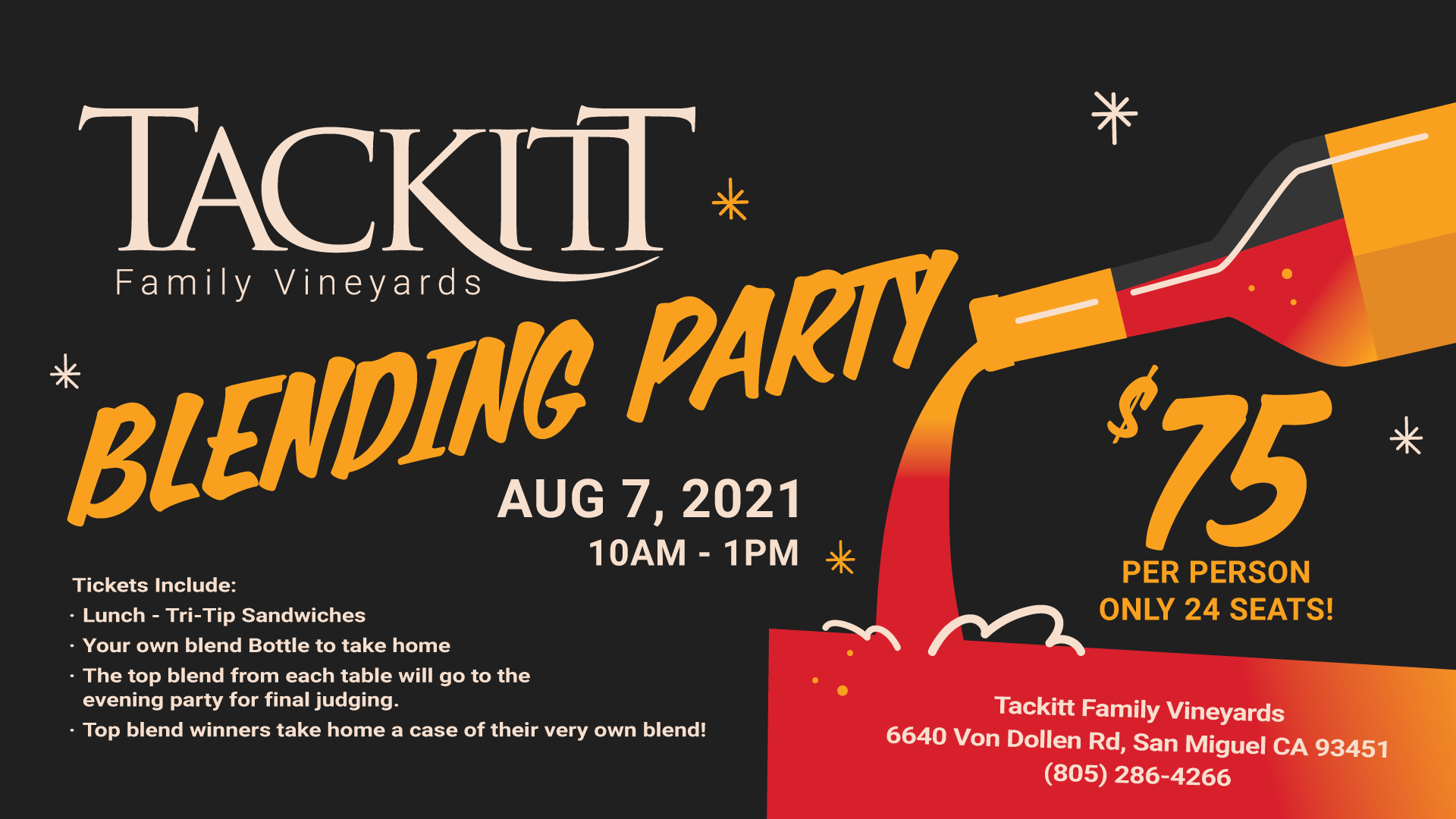 « Back to Events