Blaster's Garage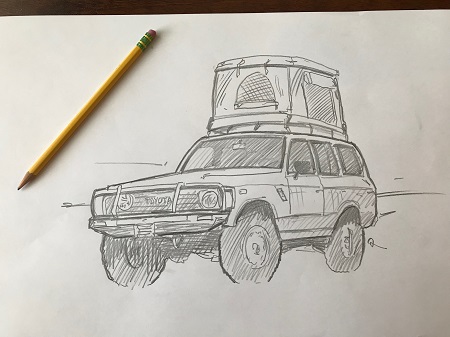 Ideas can come along at any time. Mine usually happen while I am working in the vineyard taking care of our vines, or the real truth, in the shower. During those times of great thought, the EOD Warrior Foundation is often on my mind, and I am usually trying to come up with some brilliant idea to raise money for our veterans.
A few years ago, I started floating an idea around about doing a car rebuild show on YouTube. We would film the whole thing, but make the car rebuild a very small part of the show. The program should highlight our active duty members, our retired veterans and the foundation's work. I kept talking about the idea with as many people as I could and sure enough, Blaster's Garage was created, persistence wins.
How did it line up?
First, we found a garage; Eric and Michelle Symonds of Templeton, CA. Eric and Michelle, are without a doubt the people who really made it possible for this to happen. It was Eric I initially spoke to about the idea. At the time, he and Michelle owned a vehicle restoration shop in LA. We kept talking about it over the years, and next thing I know, they sold their shop in LA and moved to Templeton, CA. Oh, and by the way, a house with a 2000 sqft garage. Amazing!!
Next, we found a great film crew, Athenas-Owl, run by none other than a couple of Marine EOD Techs. I can't say enough about Grey Jewett, and Tyler Grogg. Two amazing individuals who have teamed up with the right people, namely Jerry Bentley, who brings a wealth of talent from 25 years of film industry.
And the final coup de grâce, we received a donation of a vehicle. Jimmy Parminter's 1984 Toyota Land Cruiser FJ60. Jimmy is the man. A true American, who loves our troops and who can't do enough in his eyes for them. We plan on making Jimmy extremely proud with this vehicle.
An added bonus. We formed a strategic partnership with Quality of Life Plus, run by Jon Monet. QL+ is dedicated to improving the lives of both veterans and first responders who have been injured while serving their country. They established their first lab at Cal Poly in San Luis Obispo using engineering seniors to take on challenges provided by the program. Today, they are now partnered with 10 colleges, and it looks like there is no stopping them.
We would be remiss if we didn't mention Bryce Andrews. Bryce is doing the conceptual artwork. He is an amazing artist, and we feel extremely fortunate to have him on our project. You can check out his amazing work at - http://andrewdesign.org/ The inset pencil drawing is his work.
We raffled off the FJ in early 2019 - check
The proceeds were divided equally between EODWF and QL+.